Termrim Construction – Meadow Court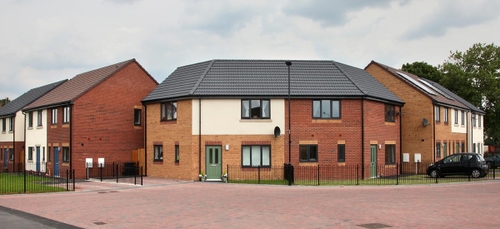 Award Energy was engaged by Termrim Construction to undertake a range of compliance services, to meet Planning, Building Regulations and HCA (Homes & Communities Agency) requirements.
We produced a Carbon Reduction Statement to prove that carbon emissions would be reduced by at least 10% through the use of renewables, in line with Doncaster Metropolitan Council's planning policy. We also undertook the Code For Sustainable Homes Level 3 Assessment, ensuring that the requirements of Termrim's Client, the HCA and Doncaster MBC were met.
In addition, we carried out the design SAP calculations (maximising credits under ENE 1 & 2 of the Code), Daylighting Calculations (for HEA 1) and performed the Air Testing before producing the EPCs at completion.