What Should I Do To Prepare For An Air Test?
Dec 9, 2015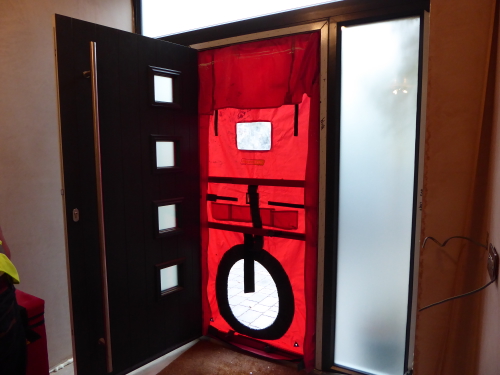 We want you to get the Air Test score that you need, first time. If you follow the advice in this article, then you will put yourself in an excellent position for the air test, meaning that are more likely to get the score you want, on the day you want, and with the least amount of distruption.
Don't call us out too early. The external Building Envelope needs to be complete. That means that all windows and external doors are fitted. The internals also need to be completed to decoration and the second fix plumbing and electrical works finished. For example, light fittings and electrical sockets must be fitted.
Seal all the penetrations through into ducts or boxings or through the external envelope and fill all the sanitary ware traps with water. Other waste pipes passing through external walls or ceilings also should be sealed and any loft hatches in place.
Fix and seal the skirting boards top and bottom; it's amazing how much not doing so affects the air test score.
We need two 110/240v electric sockets to power the fan and associated equipment.  However, if the power isn't on yet, just let us know and we can bring our generator.
Once you book in your Air Test, we will send you an even more detailed checklist so that you have all eventualities covered. If you'd like to discuss your preparations or book in an Air Test, just give us a call on 01423 506070 or email us on info@awardenergy.co.uk