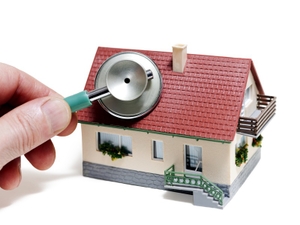 Sound Insulation Testing
All newly-created residential dwellings in England and Wales are required to conform to The Building Regulations 2000, as set out in the Approved Document E.
Impact tests and/or Airborne tests are carried out on a sample of separating walls and floors, depending on the number and type of dwellings on the site.
Our acoustic consultants can work closely with the Architect or Developer, or as part of the Design Team from the outset of the project, to give building acoustic design advice in order to ensure compliance with Part E. We can look at every aspect of acoustics associated with the development, including sound insulation design advice and pre-completion testing, to ensure that requirements set out in the Approved Document E are met.
Noise Assessment for Planning Application
Award Energy are able to assist with planning applications when the Local Planning Authority (LPA) requests that a noise impact assessment is submitted due to proximity to a noise source, such as a road, train line or airport. We would undertake a noise assessment through measurement and calculation, followed by submission of a technical report, including recommendations of noise mitigation measures (such as acoustic glazing or acoustic fencing). On completion of the build, a second round of measurement would take place to ensure that the noise mitigation methods have successfully met the requirements set out by the guidelines.
It's not always easy to work out what you need to test, so give us a call on 01423 506070 or send your floor plans to info@awardenergy.co.uk and we can take a look for you.