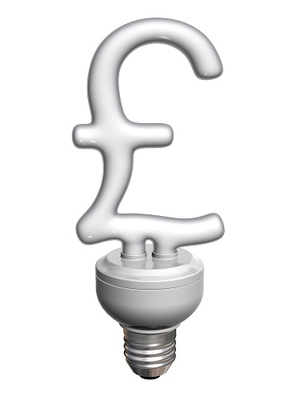 SAP
Does my project need to be near Harrogate?
Not at all. SAP calculations are carried out based on the information provided by the design team and no site visit is necessary. Our clients are located from Kent to Northumberland, Lincolnshire to Anglesey, Cornwall to the Outer Hebrides!
When should I get the SAP calculations carried out?
Building Control should ask that design SAPs are submitted before you start on site. In any case, it's a good idea to get the design SAPs undertaken at design stage, so that you know that Part L compliance is achieved before you start construction. All of our SAP assessors work with build costs in mind, so you can ensure that you have a cost-effective specification in place.
How long does it take to carry out my SAP calculations?
We always aim to provide a 7 working day turnaround, from the time of receiving all of your information and plans. Obviously this can vary if there are lots of dwellings to be assessed and/or if the specification takes some time to be decided, however we will always keep you informed. If you need things done very urgently then just let us know and we will do everything we can to meet your deadline.
What Information do I need to send to you?
We require your plans, sections and elevations in CAD format, along with a site plan (PDF is fine for this). Don't worry if you don't have these electronically as we are quite happy to work from scaled paper drawings if you send them to us in the post. We also need your proposed construction and heating specifications.
What if I don't know what block I'm using or what boiler to put in?
No problem; we are quite happy to assist with specification and let you know how different products perform in the SAP calculations, so that you can make the most cost-effective purchasing decisions.
Will you keep my plans?
Yes. We are required by our accreditation body to keep hold of your plans. Therefore if you need the plans for your own purposes, please make or send copies.
How will I receive my SAP Reports and EPCs?
We send all reports and EPCs in PDF format, by email. We can also send copies to other professionals involved, such as architects or the Building Control Officer, if you let us have their details.
Energy Performance Certificates
Do EPCs expire?
Yes, they last for 10 years. However, if you've made any major thermal upgrades, such as increasing insulation or installing a new boiler, then it may be worth considering obtaining a new EPC. If you are selling or letting your property, providing the most up to date energy efficiency details makes sense from a marketing perspective.
Air Permeability Testing
What areas of the country do you cover for air testing?
Everywhere.
When do I need to arrange my air test?
Testing should take place when the build is complete. We always try to provide a test date within a week of you getting in touch, although we can often juggle the diary to fit in urgent tests if required.
Do I need to seal anything prior to the test?
Anything to do with ventilation should be closed or sealed such as extract vents, extract fans, window trickle vents, air conditioning ducts and chimneys. All sanitary ware traps, such as toilets, basins and baths must contain water to make sure a seal is made between the internal building and the sewerage system.
What does a test involve?
Essentially, we attach a large fan to the front or back door of your building, and blow large amounts of air into the building. Using specially calibrated equipment to measure pressure, temperature and air flow, we can calculate the leakage of air from the building. We measure the amount of air we need to blow into the building to maintain a constant pressure; this is equal to the amount of air that is leaking out of the building. You can be in the building when a test takes place and can feel any areas that are draughty – always handy to have a mastic gun handy!
How long does it take?
We are typically onsite for approximately one hour per plot. We always try to leave time in case minor remedial works are necessary to them put the fan on again for a retest should it be required.
Sound Insulation Testing
How do I know if my project will meet the requirements of Part E?
We can undertake Building Acoustic Design before you ever start on site which will provide junction details and wall build-ups that will comply with Building Regulations, providing the building is constructed as advised. This is often the most cost-effective way of getting through the Regs as the financial consequences of a test failure at completion can be considerable in terms of remedial work and re-testing.
Can anyone else be on site whilst the testing is going on?
Some of the equipment we use to take measurements are very sensitive to noise and the presence of even small noises can affect the test results. It is best that work is halted for the duration of the testing (approximately 2 hours for a typical set of tests), or for work to be only carried out on parts of the site where work will not affect the test area.
Is my build ready for testing?
Rooms should be available in pairs, either vertically (separated by the party floor) or horizontally (separated by the party wall). They should be complete but unfurnished. In summary:
All door and window seals, all sealants and all ventilation units.
Carpets are not fitted in the test areas - where the impact of sound insulation testing is required, the floor surface needs to be bare without any finishes in place unless integrated as part of the construction of the floor.
The rooms requiring testing should be free of curtains and furniture.
Background noise - all high level noise, such as ground works, drilling and hammering etc should be stopped during the test period to reduce the background noise.  We will endeavour to keep this downtime to a minimum.
Access to all rooms requiring testing is clear
A 240v mains power supply must be available; generators cannot be used due to noise.